Our office location in Dolphin Village across from St. Pete Beach gives our property management division an edge….
Navigating the complexities of investment properties can be challenging, but we excel in overseeing diverse investor portfolios. Our expertise spans various types of investments, including short-term, seasonal, and long-term rental options. We possess specialized expertise in capitalizing on opportunities within the realm of new construction. Additionally, our agency proficiently handles a portfolio of over 60 rental properties. With our deep understanding of the industry, we are eager to assist you in achieving your investment property objectives.
With over 4000 people visiting Dolphin Village daily, our unique advantage lies in the opportunity it presents to showcase your investment property to an expansive pool of potential renters, surpassing the reach of any other agency. At Coastal Home Advisors our services extend beyond the ordinary, encompassing a comprehensive marketing strategy to ensure the success of your investment property. Listing your property with strategic placement ensures exposure to thousands actively seeking rentals similar to yours, consequently maximizing the potential for attracting the right tenants.
Our office provides a complete spectrum of property management solutions customized to align with your requirements as an investor. Our expertise encompasses the effective management of a diverse property portfolio, encompassing single-family residences, townhouses, and condominiums.
Not only that, but we are also locals! We're able to provide your guests with the best suggestions for restaurants, nightlife and shopping venues that will give them a top–notch, enjoyable experience, keeping them coming back year after year.
What makes us different?
Our business is an independent entity. We are not franchise-owned and can therefore give you more attention and focus on your personal needs. Additionally, we can also be more flexible in your commission structure without franchise fees.
Over the years we have developed an impressive portfolio of prospective buyers!
If you choose to sell your rental property, we make the transaction seamless. Through our Rental Program we have a source of prospective buyers which is essential for success in a resort area Real Estate Market.
We place an emphasis on the following items: Making you as an investor money!
Local Market Expertise, we successfully manage over 50 rental properties currently with a 5-star rating.
We ensure the visibility of your property across all prominent online platforms. Furthermore, our distinct edge lies in providing an unparalleled feature no one else in this area has! It's an Interactive Touchscreen by WindoVision Technology, available 24/7. This innovation reaches an extensive audience of tens of thousands each month, creating heightened exposure. This increased exposure fosters greater competition, ultimately driving up the value of your property.
Knowledge of Property Restrictions & Regulations as they Pertain to Rental Property. There is a LOT involved in property management, from being on call when the A/C is not working to making sure all of your documents are in compliance with local and state regulations.
Fully Compliant Trust Accounting.
Our Professional Property Managers serve as your trusted Real Estate Advisors:
Timely Communication and Feedback
Evaluation as it Affects Rental Value
Market Rent Determination
Marketing Exposure
Execution of Prepared Lease
Credit, Civil and Criminal Background Checks
Consistent Application of Screening Policy
3rd Party Professional Inspection Service
Attention to Tenant Needs Promptly
Rental Collection and Owner Disbursement
Security Deposit Claim Preparation and Dispute Resolution
Property Management for Homeowners
If you have purchased a home or condo in the St. Pete Beach, Pass-a-Grille, Treasure Island, Madeira Beach, area to hold as an investment or as your future home, here is how we can save you time and money:
Help you establish the right monthly rent to ensure maximum return on your investment, determine the length, terms of lease and appropriate security deposit
Show your property to qualified candidates
Execute the lease
Collect the rent
Inspect your property at "move-in" and "move-out"
Be available for tenant questions and concerns
Arrange for cleaning and any necessary repairs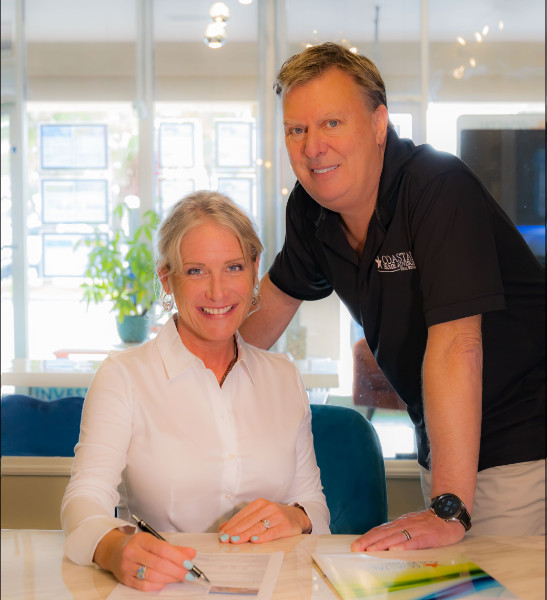 KEITH & TINA SLATER
REAL ESTATE BROKER | OWNER
---
813.601.6047
keith(at)coastalhomeadvisors(dotted)com
4675 Gulf Blvd, St. Pete Beach, FL 33706